How Deliverect is helping Click&Savour excel in delivery
Eating outside the box
Click&Savour is one of Paris's newest cloud kitchens, founded in January 2020. Its concept is brilliant in its simplicity: you click a dish you like, and you savour it - either by having the food delivered or by picking it up yourself.
"We collaborate with great chefs to develop exciting virtual brands and tasty dishes," explains Jérôme Malot, co-founder of Click&Savour. All our food is specially created for delivery and takeaway, and prepared in a central kitchen in the suburbs of Paris. Here, we taste all our creations, evaluating them and refining each recipe before rolling out the dishes to our boutique."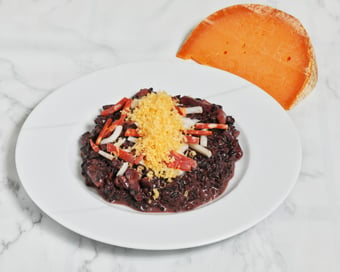 Only one month after launching the business, Click&Savour is already offering three virtual brands. 'Madame Otto' is all about delicious risotto, 'Atomic Bao' serves traditional bao buns and 'Khaosan Road' is the go-to place if you like Pad Thai. What's more, the Parisian cloud kitchen is planning to launch 5 additional brands to its online offering soon.
"We allow our customers to build their own dish as well, letting them choose the type of rice and toppings on their risotto and extra toppings on their Pad Thai. This way, you can make your own creation and feel like a chef," Jérôme laughs.
Deliverect's support? Indispensable!
"For Click&Savour, there is no 'before and after' Deliverect," says Jérôme. "Without Deliverect, we wouldn't have started the business! It just wasn't an option to start working with dozens of tablets or to launch multiple brands without having an efficient way to do so."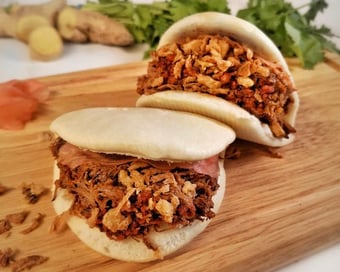 "There are so many features that we love, but one which I would say is really important for us is the ability to snooze products, making them temporarily unavailable when they are out of stock. And with the open API that Deliverect has set up, comes a range of possibilities: I wrote a program of my own and hooked it into the API. This allows me to see on my phone how many products we have left in our fridge every day. That's amazing - and in the future, it may even be possible for me to snooze products straight from my phone!"
Another functionality that saves Jérôme time, is the menu builder. "We adjust our recipes and dishes several times a week according to how much of everything we have sold the days before," he says. "Updating our menus for our three brands on both the Uber Eats and Deliveroo platforms would take a lot of time if it weren't for the Deliverect menu builder, which lets us push our menus live in one minute."
Deliverect's customer support is pure magic, and we can only hope that one day, Click&Savour is as efficient in its customer service!"

Jérôme Malot - Co-founder of Click&Savour
A tech-driven partnership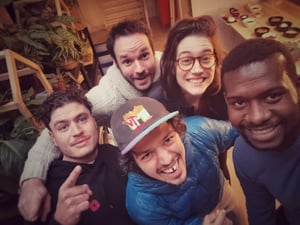 "We are a very tech-driven company. That's what makes Deliverect a perfect partner to us: they are not just selling a product, they are technology-focused and helping us to integrate not only with our point-of-sale system, but with other software solutions as well. For example, I integrated Deliverect with Slack and now I receive Slack notifications about online orders, wherever I am."
"The API is really well-documented and easy, but whenever we have questions or suggestions, they are handled swiftly. Deliverect's customer support is pure magic, and we can only hope that one day, Click&Savour is as efficient in its customer service!"
Expansion plans
Around 30% of Click&Savour's orders comes from takeaway, while delivery accounts for the remaining 70%. So what's next? The innovative cloud kitchen wants to open up four more boutiques by the end of 2020, with many more to come in the coming years!